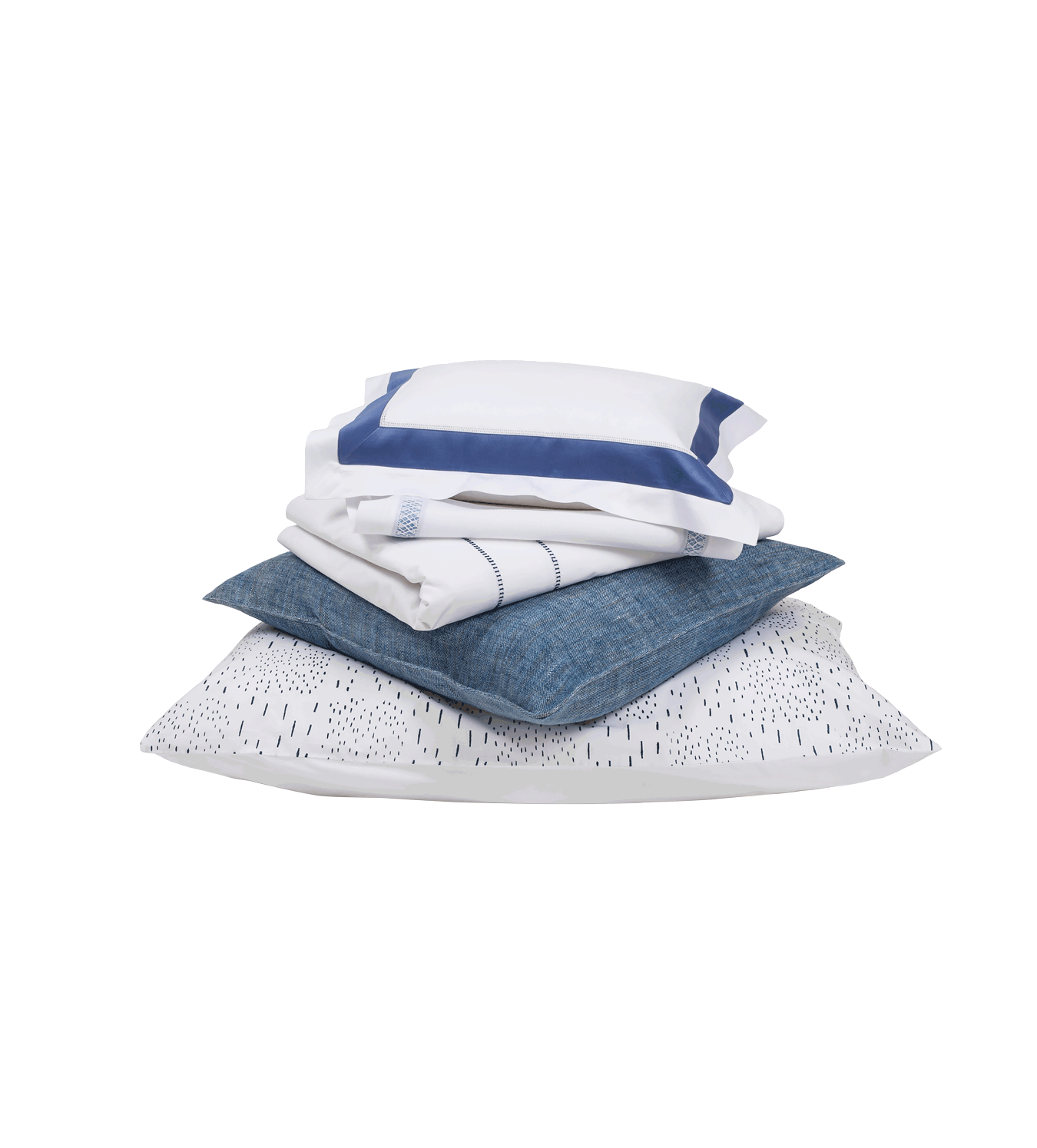 Luxury linens made to last
The range now encompasses much more than textiles for bedding and dining. The kitchen table is back to being used for its original purpose, and the growing family business embraces a global mindset – tapping into an international network of artisans, and finding design inspiration in far-flung corners of the planet. Yet our narrative keeps steering back to the minutiae. Detail is our thing – from the weaving of organic yarns, to the pencil drawing that begins each design, to the hand-stitching of colour, shape and story into the fabric. We continue to go about things a certain way – taking the time to do it right, to tread lightly, to be mindful of the past, present and future. Crafted with care, our linens become markers of your shared experiences: a conduit for intimate conversations over dinner; for pillow talk with the one you love; for bedtime stories with your children – and in good time, theirs.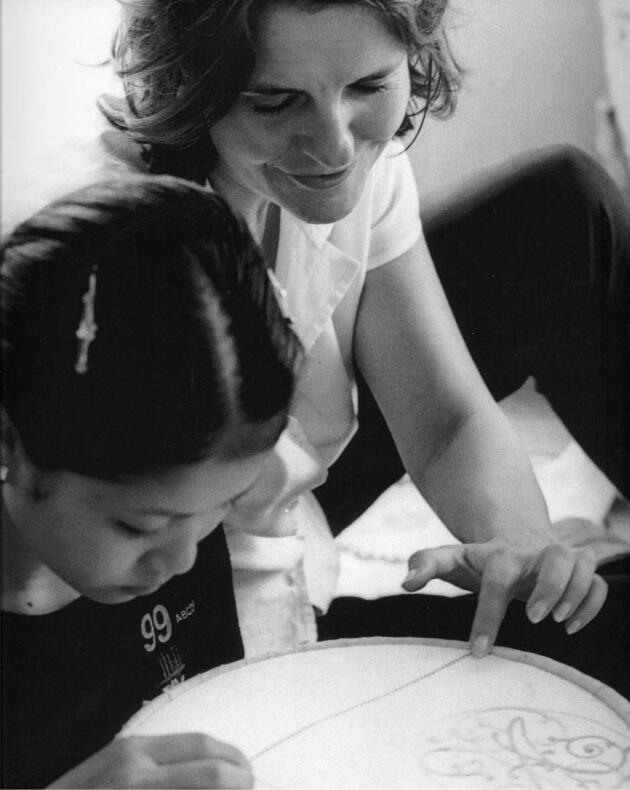 Design
The pleasure in designing something new is that the starting point often leads somewhere completely unexpected. Our first goal is to make it beautiful, to nourish the eye; to give pleasure. Our inspirations are varied: art, architecture, an English country garden, the colours of Jaipur, the jewellery gallery in London's V&A Museum, a brooch in a Piero della Francesca painting. We cast our net wide, and many ideas come from our travels in Europe and to far-flung corners of the world. The design process begins with a pencil drawing. It's a slow, low-tech approach, but these pencil strokes are what translate into our hand embroidered designs and hand-carved wood block prints. This hands-on approach – and the unique finish it produces – is the key to everything we do.
Craftsmanship
Developing relationships with craftsmen has been an essential part of what we do since we started in 1998, and we work closely with them to define (and redefine) our standards of quality. Our family business has grown to include a global network of artisans, including embroiderers in Vietnam, block printers in India, and weavers in Italy, Thailand and Belgium. We've worked with the same Vietnamese embroiderers for twenty years now, and we've developed custom fabrics and colours with our Italian and Thai weavers through a process of trial and error over the course of many years. Our craftsmen and women know us; we know them, and this collaborative spirit enables us to push the boundaries of our craft.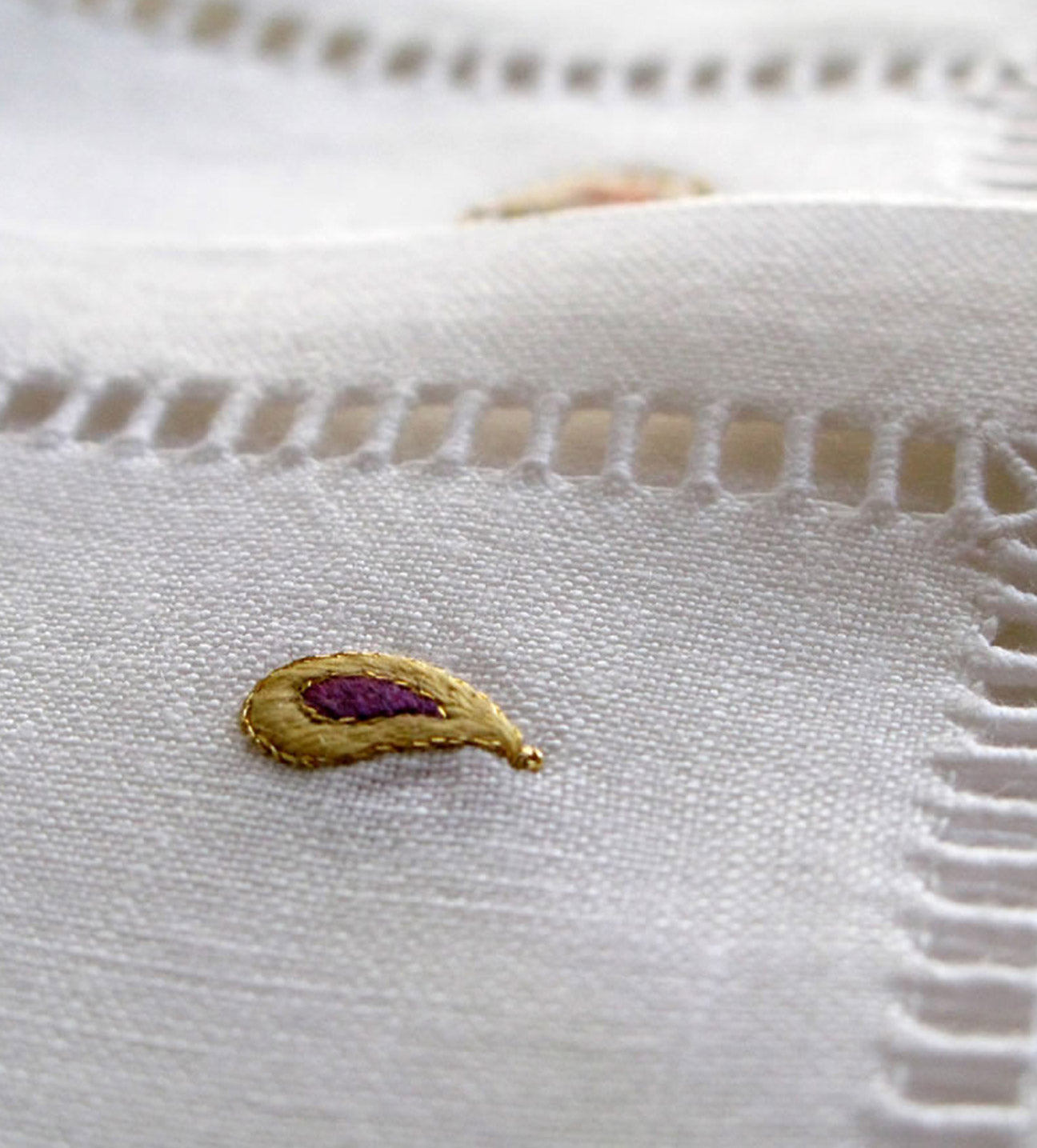 Fabric
Quality of craftsmanship and quality of fabric go hand-in-hand – you need both to achieve a beautiful product. When we started out 20 years ago, organic cotton was not readily available, so we made a decision to weave our own in percale and sateen. We wanted the look, feel and handle to be, as one of our Italian weavers put it, 'like grandmother's linen – very crisp but also soft'. The result is a cotton that is uniquely ours, and as cool and crisp as our Italian weaver hoped it would be. The special construction of our percale and sateen gives the fabrics a satisfying weight. Our percale is dense and crisp, and the sateen has a smooth, soft handle. Our linen is varied. Pure white and full of body from Ireland. Yarn-dyed with a very rich handle from Italy; and light as a feather and translucent, from Belgium. We play with the palette, adding new shades each year. It takes time to find the best weavers, but this effort makes all the difference – evidenced by the fact that sometimes we leave our fabric entirely without embellishment. We hope you'll agree that the quality of our cloth speaks for itself.